Engineering Summer Camps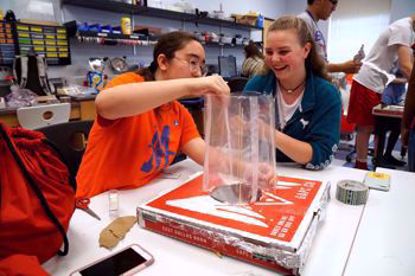 We have moved to virtual camps for this summer.
This camp is designed for rising 9th & 10th grade students who have had an introduction to engineering and wish to further their knowledge and experience. General topics in electrical, mechanical, civil, environmental and computer science will be taught through hands-on activities and projects. This camp includes the following: curriculum and projects designed by Lyle faculty & staff, all project materials provided, SMU Lyle Engineering students as class support and mentors and shipping of supplies needed .
Eligibility: Camp is open to all girls and boys who will be entering the 9th and 10th grades in the Fall 2020.
There are 16 spots available for this camp.
Cost: $150 (includes project materials and shipping)
Date: July 20th – 24th, 2020 Zoom 10am-11:30am & 1pm- 2:30pm